Are your emotions putting your retirement at risk?
Studies have shown that emotional reactions to the stock market's ups and downs negatively impact investors' overall returns.*
Portfolio Advisory Services is a disciplined program that minimizes the emotional side of investing and attempts to capture market returns. The program uses a unique philosophy derived from Nobel Prize-winning concepts and invests in low-cost, efficient investment vehicles.
We invite you to watch this short video to learn more about Portfolio Advisory Services and the advantages of investing in this strategic, long-term investment platform. 
Emotions and Investing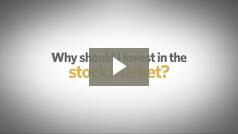 Click here  to meet the Nobel Prize winner whose award-winning research underlies the investment strategies of Portfolio Advisory Services.
To view the Portfolio Advisory Services One-Page Overview Flyer, click here .
To access the Cetera Investment Advisers Form ADV Part 2A, click here .